The Winnipeg Jets add another Finnish forward to join Patrik Laine and Kristian Vesalainen, taken early in the first round. Santeri Virtanen missed most of the season but impressed at the World Under 18 tournament.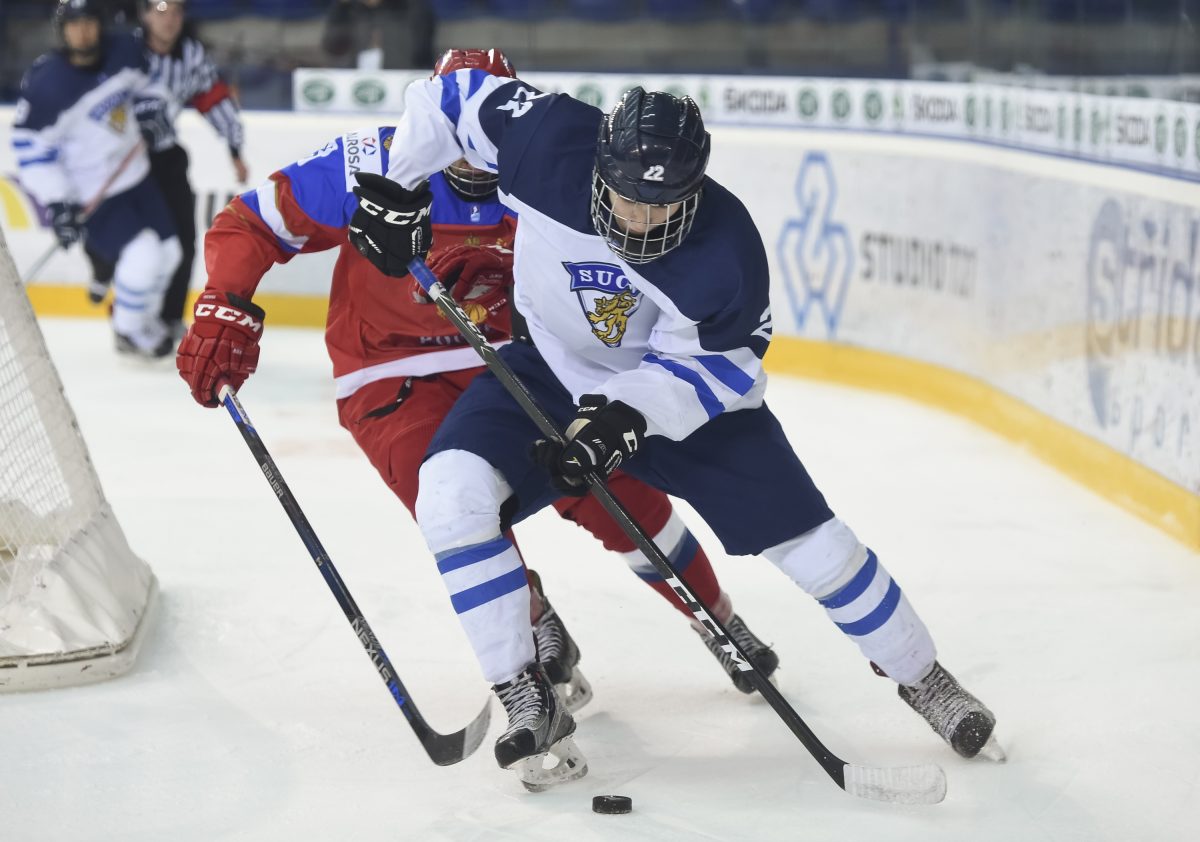 McKeen's 2017 NHL Draft Guide
As the season was getting underway, it was understood by many that Virtanen would be spending his draft season in the USHL with Dubuque, and did suit up for two preseason games for the Fighting Saints before suffering injury. He was enough of a known entity to be named to the USHL Top Prospect game despite not appearing in a single regular season game. As it turned out, it was not until mid-spring that the rangy and versatile forward was ready to return to the rink. Instead of going back to Dubuque, Virtanen returned to his native Finland and finished the season with TPS' U20 squad.

Named to the Finnish team for the WU18 tournament, he reminded scouts about his abilities on one of the biggest stages available for a draft eligible player. Six points in even games for the tournament runners-up was nice, but it was his two-way game that truly sparkled. He was a very dangerous penalty killer and scored a beauty of a shorthanded goal against Canada, showing a promising first few steps to get to a loose puck, a second gear to break free, and nice stick-handling and shot release to beat the Canadian goaltender.

He is very effective away from the puck, using a strong sense of positioning and stick work to make offensive forays very difficult for opponents. Considering how strong he looked in April after not playing for six months or so suggests that he may be the sleeper of the draft. A good second rounder who may end up more valuable than many first rounders.
Detailed scouting report from Marco Bombino, May 18th, 2017
Skating: Virtanen has good speed once he gets his legs going, as he is able to pull away from opponents, but his first few strides and edge work need work. He has decent mobility with fairly good agility and backwards skating, but there is room for improvement. Grade: 50
Shot: He can finish effectively around the net and possesses good scoring touch. He can score with a wrister or backhander as both shot types are of high quality. He is willing to go to the net and pay the price to score. Grade: 55
Skills: Virtanen has pretty good hands and delivers the puck with simple, smart passes. He can receive passes well even off his skates, showcasing impressively soft hands. He is strong on the puck and excellent in the face-off dot as he demonstrated repeatedly at the U18 World Championships in April. Grade: 60
Smarts: Active away from the puck and extremely reliable defensively thanks to his smart reads without the puck. Maintains good gap control with his defensive anticipation and can also block shots if needed. He uses his stick well to take away passing options in the defensive zone. He provides puck support, moving into open space to create passing options. His body positioning is solid at both ends of the rink. Also of note is his versatility, comfortable and accustomed to playing both as center and on the wing. Grade: 65
Physicality: Physically effective and consistently utilizes his size to his advantage. Virtanen will battle for loose pucks and take hits to make plays. He is strong along the boards and tough to knock off the puck due to his great strength and balance. Already has a pro-sized frame. Grade: 55
Summary: Santeri Virtanen missed the overwhelming majority of the season due to injury, but rocketed up draft consideration lists with a very strong finish to his season. He had several strong games for TPS juniors, then made an impact at the U18 World Championship tournament in Slovakia. A two-way center, he has the hockey sense, puck skills and physical attributes to be a top three round selection in the 2017 NHL Draft, with the second round not being out of the question. He has performed well in critical moments of the games and shown the drive and determination on the ice that are required to succeed at the highest levels.