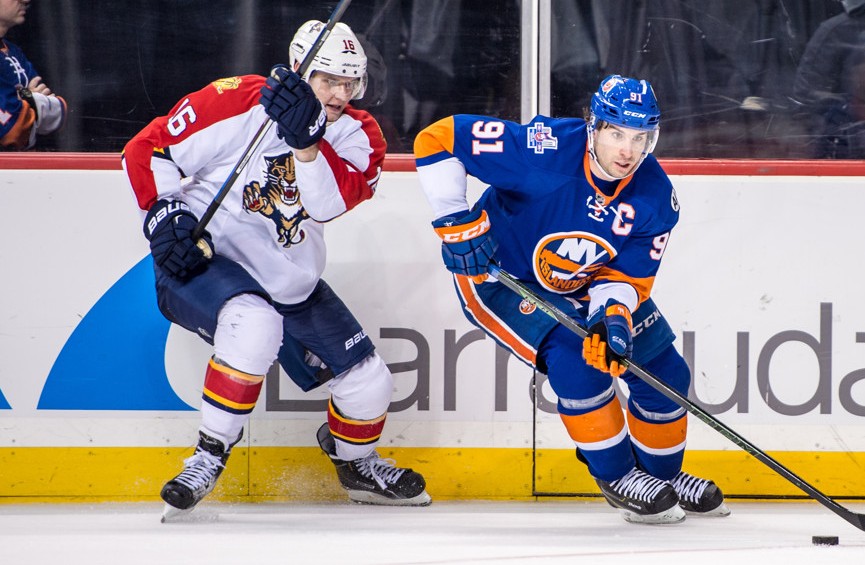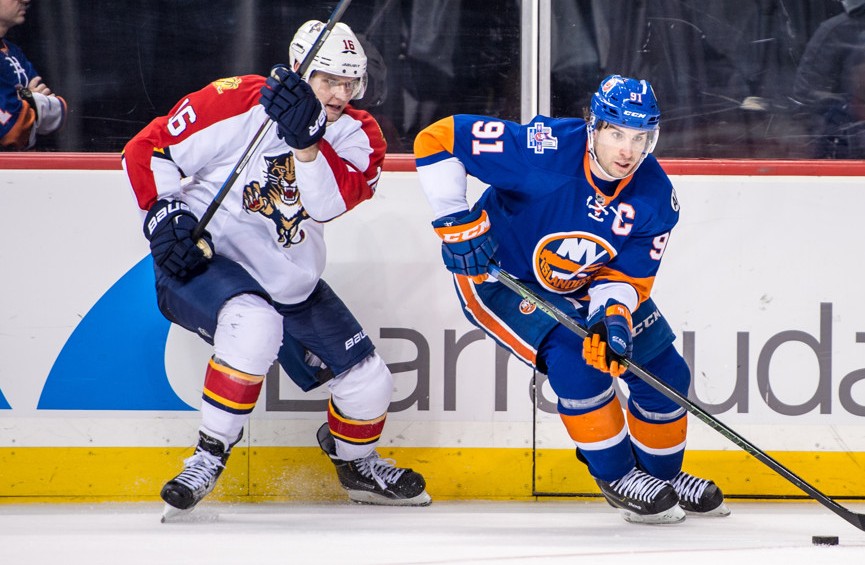 Summary: These teams are pretty evenly matched, and we think it will go down to the wire regardless of who wins. 
The Panthers have several good, to very good forwards, but none quite as dynamic as John Tavares. The Islanders have a handful of defensemen that are rock solid, but none quite on the same level as Aaron Ekblad.
This series will come come down to goaltending. The Cats have Roberto Luongo between the pipes, and he's coming off a strong regular season. The Isles have Thomas Greiss, and he's not exactly a menacing force.
We think they're really going to miss Jaroslav Halak in this series, and that's why we expect them to lose -- even if we expect them to come very close to winning. 
PREDICTION: Panthers in 7
Key Injuries: NYI - Jaroslav Halak, Anders Lee, Mikhail Grabovski, FLA - Vincent Trocheck
Critical Factors: Roberto Luongo is the key here, looking to put past playoff performances behind him (35-19-6, 2.35, 0.922). Aaron Ekblad turned in an impressive sophomore season with 36 points, with positive possession numbers (52.9% Corsi), and a big series will help overcome any advantage Islanders have on defense with it's solid, experienced core in Boychuk, Leddy and Hamonic, just returning from injury. John Tavares will need to provide some heavy lifting  to win the first line matchup, having scored nine points in five games heading into the playoffs, after a uneven season - Jagr, Huberdeau and Barkov have been scoring at a point a game since the all star break and are formidable. Nick Bjugstad will need to fill void left by the injury to Trocheck, and his 25 goals.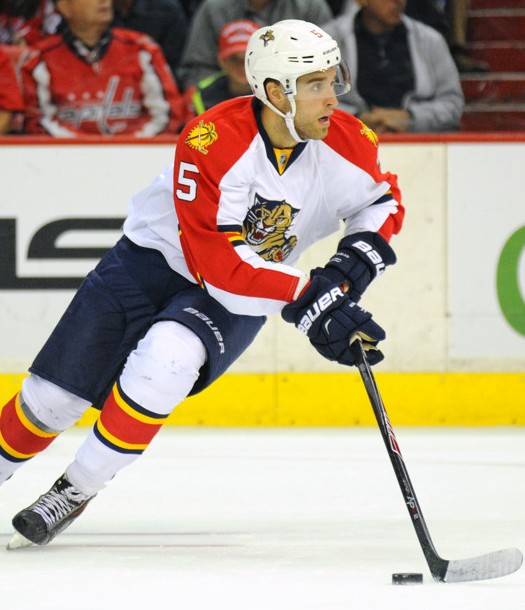 Potential Breakout Players:  Aaron Ekblad for reasons above .. Aleksandr Barkov has been very hot as of late, ending on a scoring streak of nine games (9-5-6-11) and 31 points in his last 30 games (30-16-15-31) .. Brock Nelson, will earn power play time with Anders Lee broken leg, using his size in front of the net – he will have to discover his scoring touch, which seemingly has deserted him  as of late.
Season Matchup: Florida 2 – 1.
Key Stats
CF% 5v5 (war-on-ice.com): NYI 49.5% (18th) FLA 48.7% (20th)
PDO (war-on-ice.com): NYI 100.7 (6th) FLA 102.1 (2nd)
Power Play (NHL.com): NYI 18.3% (17th) FLA 16.9% (23rd)
Penalty Kill (NHL.com): NYI 84.5% (4th) FLA 79.5% (24th)
Goals For per-game (NHL.com): NYI 2.77 (11th) FLA 2.83 (8th)
Goals Against per-game (NHL.com): NYI 2.57 (13th) FLA 2.44 (7th)
Notes: Neither team is strong in possession, but Islanders hold a big edge in special teams with the 4th ranked penalty kill, while Florida ranks near the bottom in both categories. Florida is second in the league with a 8.8 Osh%, fourth in OSv%, ranking second in PDO .. is it sustainableÉ