With the regular season winding down in the NHL and the playoffs just around the corner, now is the time to start thinking about your next fantasy draft coming up in the fall.
Yes, I am serious. If you are in a deep keeper league, then now is prime time to be digging for next year's next breakout player.
Several CHL and College players' seasons have completed now and those players are released from their obligation to those teams and are free to join the NHL club, or affiliate that drafted, or signed them. Edmonton Oilers top prospect Darnell Nurse joined the Oklahoma City Barons, Connor Crisp will finish the AHL season in Hamilton and Shea Theodore was sent to Norfolk to name a few examples of junior players turning pro.
The AHL playoffs are also well worth watching. If you watched the Grand Rapids Griffiths games during their Calder Cup run last season, you would be well aware of players such as Gustav Nyquist, Petr Mrazek, Tomas Tatar, and Tomas Jurco.
Some players who are making late season contributions this season currently include John Gibson who made his NHL debut for Anaheim recording a shutout.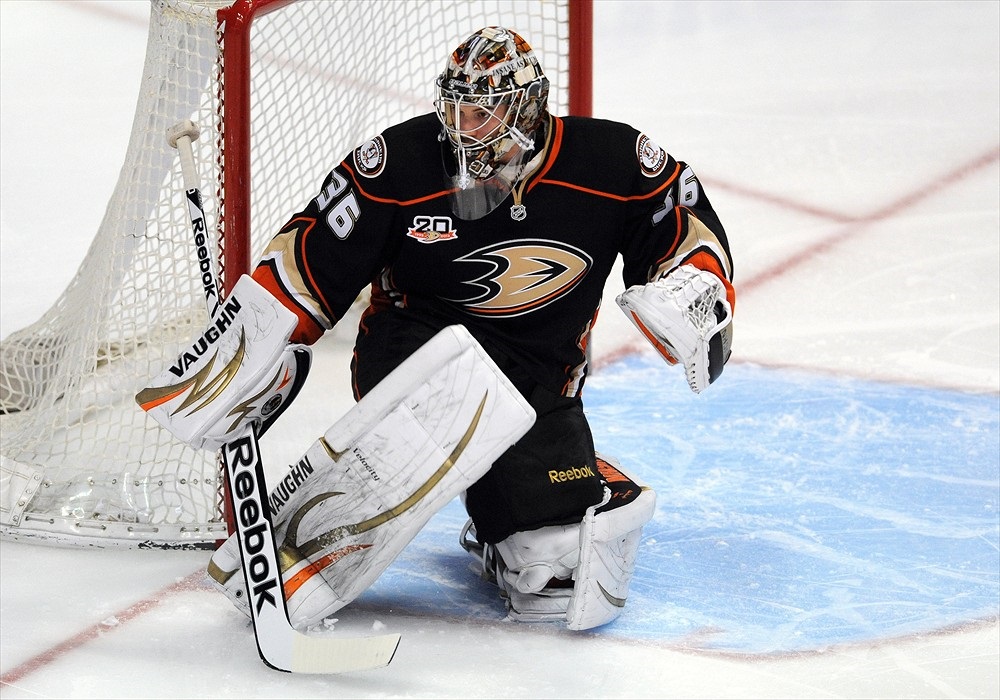 In Buffalo, Matt Hackett, Andrey Makarov, Jake McCabe, and Johan Larsson have looked impressive. In St. Louis rookie Dmitrij Jaskin has also arrived and gives the Blues even more depth for the playoffs
Furthermore, once the playoffs begin, teams gain some salary cap flexibility and can bring up some players from the AHL to join the NHL team.
What kind of players should we be looking for?
Here are some examples of players from previous seasons that had late season, or playoff auditions and gave us a glimpse of what to expect.
Last season Torey Krug joined the Boston Bruins in the first round as an injury relief and has never looked back. In 15 playoff games as a rookie, he scored six points including four goals. Prior to his playoff coming out, Krug was a relatively unknown commodity and largely un-owned. Because most leagues recognize a roster freeze between the trade deadline and the draft, he was available at the fantasy draft in many leagues.
Keep an eye out for players coming over from Europe as well. Recently several gems such as Jakob Silfverberg, Carl Soderberg and Mats Zuccarello have joined the NHL near the end of the season and have been sneaky good value
There are players making their NHL and North American debut recently including super prospects Evgeni Kuznetsov and Teuvo Teravainen.
Teravainen however was recently assigned to the AHL. That assignment should not scare you off as he will get quality ice time and development and adjustment opportunity in the AHL. Besides, you are scouting for fantasy options for next season, not waiver options for the playoffs.
Regardless of where you find your fantasy team in the standings as this season comes to a conclusion, if you want to be at the top this time next year, you need to start doing some homework now. By doing so, you will have a leg up come draft day and will be able to walk away with a roster full of high value picks.