Best defensive defenceman 
  Ivan Provorov is the consummate all-around defenceman. "He can do it all," noted one scout, "and that includes defensively.  He's so smart and poised."  Provorov turns the puck over on occasion, but no blueliner in recent drafts is any better at recovering from those mistakes with his guile, skill and determination.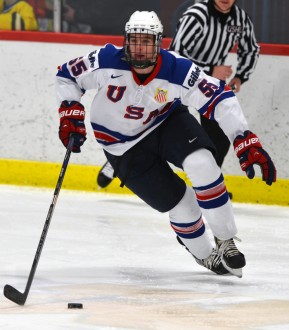 Hanifin's reach, sense and high-end mobility make him a tough defender to beat one-on-one anywhere on the ice, Siegenthaler proved at the U-20's that he can shut down skilled, older prospects with his bulk, strength and smarts. Brisebois is an intelligent 6-2 defender with good reach and mobility playing on a poor junior team. Carlsson has the size, reach and foot speed to develop into a shutdown defender.  
1. Ivan Provorov
2. Noah Hanifin
3. Jonas Siegenthaler
4. Guillaume Brisebois
5. Gabriel Carlsson
Follow Grant on Twitter: @grantmccagg