Best Skater
 Ranking five prospects as this draft's finest skaters is no easy task as there are a dozen or more excellent ones, but it's even more difficult to proclaim one as the clear cut best.
   Just like when it comes to the draft rankings, several scouts mentioned both Jack Eichel and Connor McDavid as standing out above the rest, One head scout suggested McDavid, only to change his mind and then say Eichel...finally concluding that they could be 1A and 1B.  We agree.  
  "Eichel is the big stud with the powerful stride and speed, while McDavid has extra gears that you rarely see in a player...Pavel Bure gears," said an eastern conference scout.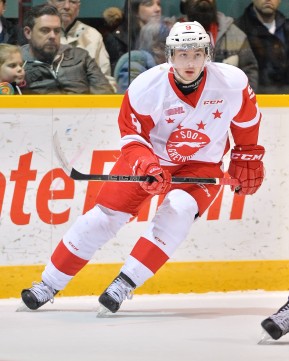 Senyshyn gets up and down the wing as quickly as anyone in the OHL, while Hanifan and Kylington are what's often referred to as  "natural skaters", smooth and effortless.  
1a. Connor McDavid 
1b. Jack Eichel
3. Zach Senyshyn
4. Noah Hanifin
5. Oliver Kylington
Follow Grant on Twitter: @grantmccagg