In one of the strongest NHL draft contingents ever for the QMJHL, it's two of the league's smaller players who rank first and second among eligible forwards in scoring.
Anthony Beauvillier, a diminutive 5'9" forward with the Shawinigan Cataractes, and Dmytro Timashov, a 5'9" rookie with the Quebec Remparts, currently sit fourth and eighth respectively in league scoring. 
In a class that consists of star QMJHL forwards Timo Meier (6'1"), Daniel Sprong (6'0"), Filip Chlapik (6'1") and Evgeni Svechnikov (6'3"), it's the little guys finding their way onto the scoreboard more often. 
A year removed from a lone first round draft pick out of the QMJHL (Nikolaj Ehlers, Winnipeg) and Beauvillier has played his way into several top 30 rankings, with Timashov not far behind and rising. 
Beauvillier's 1.48 points per game ranks him between the first two drafted QMJHL prospects in 2014 in their draft year's. Ehlers, who was drafted ninth overall, posted 1.65 points per game in his draft year playing parts of the year with CHL Player of the Year Jonathan Drouin, who contributed on 32 of his 104 points. Equally as impressive for Beauvillier, the speedy 2015 draft-eligible forward's 39 goals in 56 games pace him at a 44-goal 63-game pace, just shy of Ehlers' 49 in his draft year. This, despite playing without elite talent, bouncing on and off of a line with another potential first round pick in Dennis Yan and a handful of undrafted forwards.
Barbashev, who was taken 33rd overall by the St. Louis Blues, finished his draft year with a lesser 1.42 points per game on a similarly built Moncton team that also found themselves in the middle of the pack. It's Barbashev's selection that better helps put Beauvillier's impressive production in context as a comparable.
Unlike his undersized goal-scoring counterpart, Timashov uses his size to create in a different way, serving as a distributor, rather than Beauvillier's shoot-first mentality. In fact, the elusive passer has already surpassed the assist totals for all 2014 draftees out of the QMJHL, with 61 assists in 56 games. Playing with 2013 second round pick Adam Erne, Timashov has served as a set-up man for one of the league's more prolific finishers.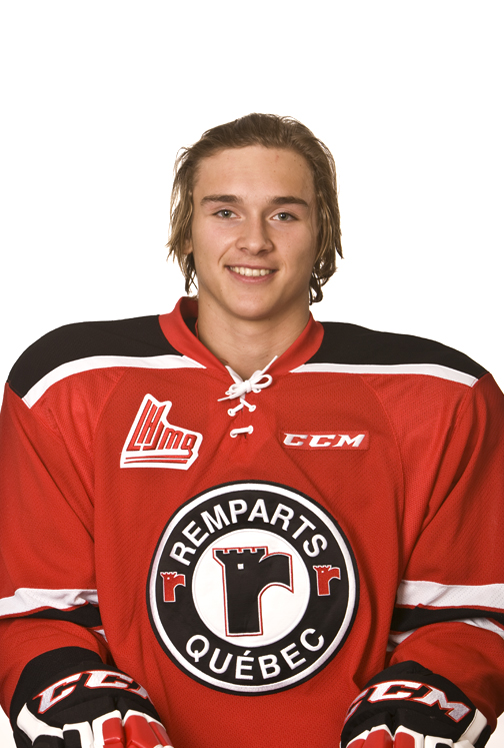 Timashov, who is of Ukrainian dissent, has led his team in scoring as a first-year player in the QMJHL and on North American ice. He has previously represented Sweden internationally, posting point per game totals at last year's Ivan Hlinka Memorial Tournament (U18) after dominating Sweden's junior ranks with MODO J20, with a few games with the senior team in the Swedish Hockey League (SHL).
In their own ways, they have shown not only that size can be overcome, but that there are different paths to success.
Beauvillier uses strong puck-handling skills and a strong, low centre of gravity stride to beat his opponents, either coming off the left wing or down the middle. Timashov uses equally impressive speed to create chances off the rush, unafraid to hang onto the puck until an opportunity presents itself or stop up and find a seam through the middle of the ice. 
Both have used an elusive knack for the game to outwit opponents and find their ways among the most dynamic forwards in the QMJHL. When the draft rolls around in June, don't be surprised if they're both gone within the first two rounds – and rightfully so.