Brandon Carlo, D, (2015), Tri-City Americans, RD, 6'5", 200 lbs
At NHL size already with more room to fill out and strengthen his way to the next level, Brandon Carlo is a towering defensive force with imposing physical attributes. Carlo's game allows him to shine in the defensive zone, using his long stick and reach to disrupt opposing player's efforts to create offence. Timely stick checks take away space whilst surprised attackers have their pucks made plays on that would usually go uninterrupted. As his size would indicate Carlo possesses well above average physical attributes, however his timing and coordination of these physical tools are what stand out. A ferocious hitter that drives his shoulder through a player's chest in a clean and accurate manner. His physical play is not sloppy, but compact, strong and explosive. Controls the gap along the wall very well and rarely gets beat in close quarters. When defending in open ice off the rush can get tangled up slowing on pivots and allowing forwards to beat him wide. He must clean up those pivots to see success at the next level. Controls the crease and slot area very well, not making it easy for any player willing to attack the net. Holding a positive position, rarely chasing and making it difficult to gain inside position.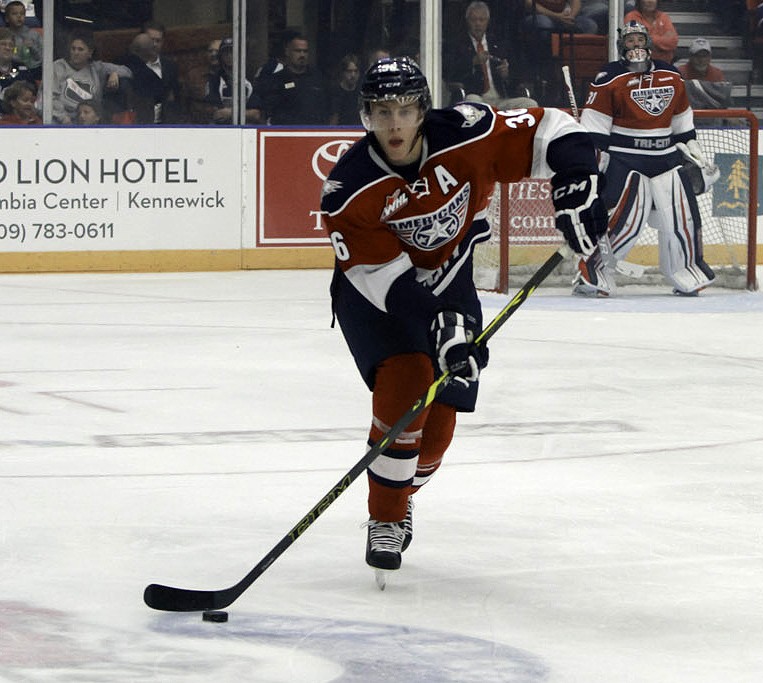 Skating stride is long and clean, appears compact and low to the ice with a good knee bend. Accelerates well and shows strength in his legs. Likely will not become an explosive skater with an elite separation gear, but an efficient, fluid stride will aid Carlo while his legs get stronger and continue develop. Reverse stride at times can look slow, a stark contrast to the positives exhibited skating forward. It will require some strong work to take the next step and could help if he trust his edges, loosens up and reflect the fluidity of his forward stride.
Lacks some confidence carrying the puck; especially when looking to break out of the defensive zone. He displays some predictability if the puck is carried more than 3-4 strides and will always defer to an outlet pass, looking forced and easy to read. Certainly looks to pass first after takeaways or before zone clears. Don't expect to Carlo to become a high scoring offensive weapon, although this aspect of his game will develop with confidence and strength. Look for skating and a long stick to aid in holding pucks in along the offensive blue line, and creating space to maintain offensive possession. Works the line well and uses quick forward stride for above average passing within the zone. Best offensive asset is his quick whipping wrist-shot with good pop off the stick, getting pucks from blue line to net with speed and deception. A career ceiling as a top 4 defenseman is not out of the question. Good skating ability and strong defensive play would make him an effective complementary partner for an offensively driven player, without holding back the tandem. Should be a mainstay in all playing situations for Tri-Cities throughout next year.
Thanks for reading
Andy
@AndyLevang