Cam Russell answered a tall order by finding someone for Jonathan Drouin to play with.
Following the departure of Nathan MacKinnon, last year's first overall pick, came Danish rookie Nikolaj Ehlers. Russell, Halifax's GM, acquired Ehlers with the sixth overall pick in the Canadian Hockey League import draft and the newfound duo of Ehlers-Drouin took off immediately.
Ehlers played just one season in the Quebec Major Junior Hockey League but already ammassed a rather large trophy case. He came within a goal of hitting the 50-goal plateau while his 104 points were more than any other player from the CHL in this draft class.
The Danish delight formed such chemistry with Drouin due to his sensational skating ability, creativity and vision offensively. They were a nightmarish task for QMJHL defenders to defend, and most were unsuccessful to the task.
Ehlers should go quite high in Friday's draft due to his skating ability and natural offensive skills. He's the type of player that can inject offence in a team lacking offence once he becomes a regular in the lineup.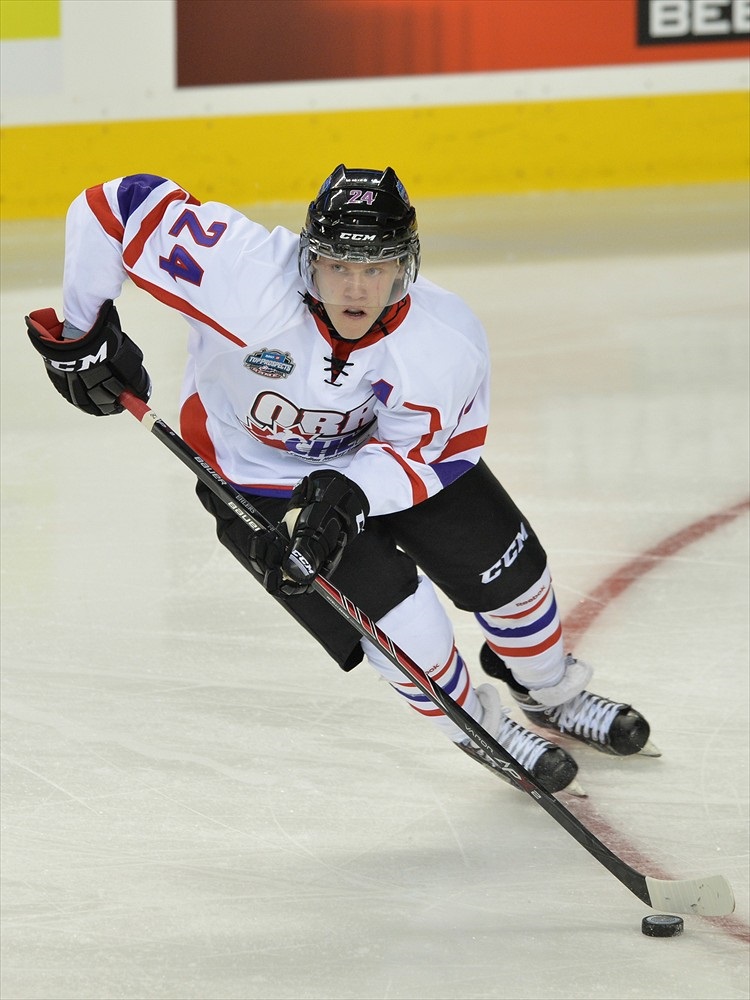 Nikolaj Ehlers (2014), LW
Danish-born forward exploded in his debut QMJHL season registering 104 points (most among all CHL players eligible for the NHL draft) and captured both the RDS Cup (top QMJHL rookie) and the Mike Bossy Trophy (QMJHL Top Professional Prospect) .. formed a lethal 1-2 punch with Drouin on the powerplay as the two would literally destroy the opposition with bouts of creativity and crafty offensive zone entries .. easily the best skater in the entire draft class, the manner in which Ehlers can explode up ice and accelerate from a stand still is NHL caliber already .. changes directions while puck handling, making him extremely difficult to defend in 1 on 1 situations - especially when coming down the wing with speed .. wreaks havoc inside the offensive zone as his peripheral vision is highly tuned and coupled with an insatiable desire to constantly push the pace .. not a physical player he will need to get bigger to fend off checkers .. defensively his speed comes into play, getting into position quickly and deploying good angles to steal pucks .. Ehlers was instrumental in helping Denmark return to the top bracket of both the WJC and U18 World Championships .. every indication he will usurp Mikkel Boedker (8th/2008) as the highest drafted Dane in history.