Projecting the Gatineau Olympiques' wingers means patience may become an overriding theme for the NHL teams that draft them.
Vaclav Karabacek was like a fine wine, getting better as the season progressed, culminating with a memorable playoffs. The Czech forward makes up for his skating drawbacks with an admirable work ethic and compete level.
The Olympiques made a big splash acquiring the second overall pick from the 2012 draft, Alexis Pepin, from the Charlottetown Islanders at the trade deadline. Ironically, the player heading back to Charlottetown will be Karabacek once the deal is finalized this summer.
Pepin can be maddeningly inconsistent. He has the size, can occasionally play with a mean streak and has the hands to find the back of the net in tight quarters. However, his work ethic is a huge concern for NHL teams, particularly since he came into training camp overweight and out of shape and was behind the eight ball all season.
There's potential with Pepin, but he will need guidance and a renewed work ethic if he's going to make good on his physical and athletic gifts.
Vaclav Karabacek (2014), RW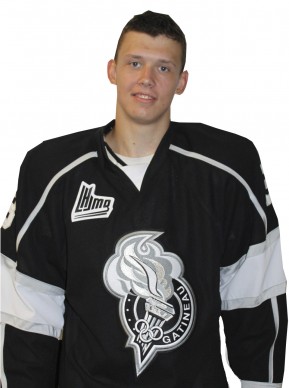 Karabacek saw steady progression this year as he got acclimatized with North American play culminating in a highly productive postseason .. was a stand-out against Halifax in the second round before joining Team Czech Republic and helping them capture a silver medal at the World U18 Championships .. modest in size at 6'0, 180 pounds but is an extremely powerful player whose strength is showcased in his loose puck battles .. would aggressively engage along the boards and make solid offensive plays after winning the puck .. agile in his turns and has better than average balance - his straight ahead speed lacks explosiveness and doesn't win loose puck races .. among the league's best in terms of puck control as he constantly has his head up to survey options .. passes are generally kept short, as he elects for the safe percentage play .. does an excellent job of sneaking into open areas to utilize his most potent weapon - a quick wrist shot which he can fire with little to no warning .. his defensive game is still a work in progress but he made strides throughout the year .. could surprise at the NHL level with his offensive contributions if upgrades to his skating and consistency come along.
Alexis Pepin (2014), LW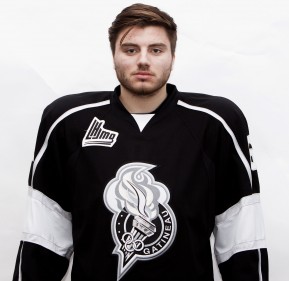 A change of scenery proved to be advantageous for the former second overall pick from the 2012 QMJHL draft .. dealt to Gatineau where he played with a better supporting cast .. Pepin oozes potential but too often he fails to play up to both his skill or size capabilities .. did a slightly better job in terms of conditioning this season but he still showed signs that he was carrying too much weight, which directly affected his skating .. sluggish and rigid, needs time to hit top speed .. massive winger has good overall strength and excels when playing a punishing style by bulldozing towards the goal .. however, too often he would stray and attempt to make skilled plays on the half boards .. vision and creativity are subpar - he does have a hard, heavy shot and was used on the second unit PP with the Olympiques .. struggles in the defensive zone due to his speed and lack of anticipation - reacts and responds far too slowly .. Pepin's game lacks consistency but in his fairness he played with a banged up shoulder all year which will require surgery in the off-season forcing him to miss the first six months of the 2014-15 season.