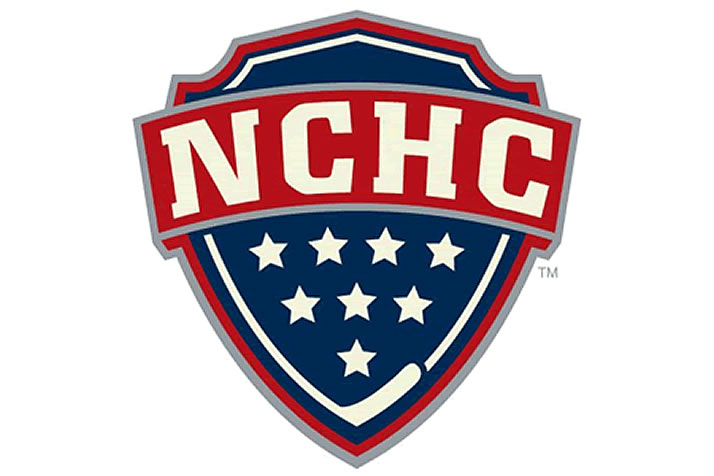 The National Collegiate Hockey Conference, more commonly known by its acronym of NCHC is the League of Champions in the realm of collegiate hockey. Since our calendars began to start with a '2', teams currently in the NCHC have won eight titles, including each of the last four. And despite sending a raft-load of their best players to the professional ranks over the summer – some after graduation and others after leaving school early – there is a pretty decent chance that the 2020 champion will emerge from the NCHC once again.
For reference sake, at this writing, the seasons are all one weekend deep, but conference play is still a ways away.
Colorado College
Around the turn of the century, from a period extending from 1995-2008, the Colorado College Tigers were a veritable powerhouse, appearing in the NCAA tournament in 11 of 14 seasons, a period which included four appearances in the Frozen Four and one appearance in the championship match. While those teams were not loaded with future NHL superstars (remember Joey Crabb?), they were fine for the collegiate level. Since the end of that run, the Tigers have only appeared in the postseason once, a second round loss in 2011. In fact, since the 2011-12 season, CC has not finished the season with a record above .500. Let's take the troubles a step further. In the four seasons between 2013-14 and 2016-17, the team had a combined record of 27-103-14. Not good, Bob.
Things have begun to look up though, with two seasons of middling, yet respectable performances under head coach Mike Haviland. Despite the school's poor recent history, they have managed to recruit some very talented players, even if there don't seem to be many, if any, future NHL superstars among them. The roster is mostly made up of smaller players, with only two regular skaters listed as over 6-1". In fact, the roster is, on average, the shortest among all 60 NCAA Division I schools, and only two schools are lighter. On the other hand, their players are more mature, as only Western Michigan has an older roster in the conference.
Despite the above, some of last year's critical players, including the starting netminder and their top three scorers, have all moved on. The new starting goalie looks like Ryan Ruck, a graduate transfer from Northeastern, he had not played much since holding the reins as an underclassman. The defense-corps should be led by Zach Berzolla and Bryan Yoon, the latter of whom impressed last year as a freshman. Up front, Chris Wilkie returns after missing half of his junior season to injury. He has close to a point per game player when healthy and had a blockbuster opening weekend, picking up five points in two matches. He should be supported in the offensive game by the likes of playmaker Nicholas Halloran – also returning from injury – speedy Ben Copeland, and some sleeper types like Erik Middendorf, Bailey Conger, and Christiano Versich, and top recruit Josiah Slavin. The Tigers might not be ready to return to the tournament again yet, but they are inching closer.
Draft Players: LW Josiah Slavin (Chi, 7th round, 2018), RW Chris Wilkie (Fla, 6th round, 2015). Technically, D Casey Staum was also drafted, by Montreal in the 5th round in 2016, but he took so long to get to campus, the Canadiens no longer hold his player rights.
Miami University (Ohio)
We are entering a new era in Oxford, Ohio, as former longtime assistant coach Chris Bergeron has taken over as the new head coach, following an intervening nine year stint in charge of the program at Bowling Green State. He comes to a program that, like Colorado College, has been struggling of late. In the Redhawks' case, it is a four year run of futility (and five of six), without either an NCAA tournament run, or even a .500 record. The combined record from 2014-15 through last season stands at 47-81-19. To add to Bergeron's challenge, not only did top seniors Grant Hutton (NYI) and Josh Melnick (Dal) graduate, but Johnny Gruden (Ott) left after an underwhelming freshman campaign to continue his development in the OHL.
On the bright side, outside of the three mentioned above, the only player who contributed even ten points to the 2018-19 season who has left is graduating forward Ryan Siroky and his 11 goal senior season. Miami will play out this season with a chance to surprise some teams, as their roster has some underrated firepower and a lot of speed. Florida prospect Karch Bachman is particularly fast and looks primed to have a career year. He will try to join fellow senior Gordie Green in leading the Redhawks' offensive attack.
There are more questions on defense as they have surrendered over 3.25 goals per game for the past three seasons running. Senior netminder Ryan Larkin needs to do a better job of keeping the puck out of his net, or lanky recruit Ben Kraws, recently of Sioux City of the USHL, will have to prove he can do better. Of course, this isn't only on the goaltenders, as the blueline will have to be more effective as well. Veteran Derek Daschke has piqued the interest of NHL scouts and Rourke Russell has also been reliable in his way. Perhaps one of the two freshman who are receiving regular shifts from the get-go, either Jack Clement or Alec Capstick, can help out more than previous defensive crews were able to.
Drafted Players: LW Karch Bachman (Fla, 5th round, 2015)
St. Cloud State
In both of the past two season, St. Cloud State rampaged through the NCAA during the regular season and then were toppled in embarrassing fashion by the Atlantic Hockey representative in the first round of the NCAA tournament. In 2017-18, it was Air Force that turned the trick. Last year, American International did the deed. Last year was especially embarrassing as the Huskies entered the tournament as the top ranked team in the nation. Nonetheless, they will be hard-pressed to repeat those exploits this year, having lost five of their top six scorers from last season to the pros.
From a team that could outscore almost all comers last year, the Huskies should look to tighten up their defensive game now, as most of their key departures came up front, while Jimmy Schuldt (Vgk) was the only prominent blueliner to leave. The returning defenders combine skill, speed and grit. Little Jack Ahcan provides and he is more than ably backed up by Nicklaus Perbix, who looked very good as a freshman last year. Sophomores like Brendan Bushy and Spencer Meier should look to build off of promising freshman campaigns. Behind them, Slovakian netminder David Hrenak will have to continue to be reliable, even as trusty backup Jeff Smith has exhausted his NCAA eligibility.
It will not be possible to replace the likes of Ryan Poehling, Blake Lizotte, Patrick Newell and Robby Jackson, and the Huskies will largely be relying on positive developmental steps being taken by Sam Hentges, Nolan Walker and Easton Brodzinski, among others. Those three have proven able to score when they didn't have to carry the offense, but they will have to move up while incoming freshmen including Chase Brand, Jami Krannila and Zachary Okabe will have to fit in those vacated support roles.
Drafted Players: G David Hrenak (LA, 5th round, 2018), D Nicklaus Perbix (TB, 6th round, 2017), C Sam Hentges (Min, 7th round, 2018)
University of Denver
The University of Denver Pioneers have appeared in each of the last 12 NCAA tournaments, and have passed the first round in each of the last five, a stretch which includes three Frozen Four appearances and one championship. While many of the main contributors to that 2017 title have moved on, many to the pros, a few are still suiting up in the Crimson and Gold. On the blueline, Michael Davies and Erich Fear are still tied to glory. Up front, Liam Finley and Tyson McLellan are the last remaining holdovers.
Even if the current iteration of the Denver roster lacks players like Will Butcher, Troy Terry, Dylan Gambrell, or Henrik Borgstrom, this is not a roster devoid of high end talent in the least. Like any former champion, the Pioneers were able to leverage their high profile success into high end recruits. One such recruit, although not discussed much in national circles, may prove to be the most important, in Swedish netminder Magnus Chrona. Given the crease in Denver's first five games this year, the Tampa Bay Lightning draft pick has allowed only seven goals. Hard to lose when the last line of defense is so tight. In front of Chrona most contributors to last year's Frozen Four team are back, led by captain Ian Mitchell, one of the top defensemen in the country, while Slava Demin is primed for a stronger showing as a sophomore.
The forwards in Denver lack the great depth of the blueline, but there are a few players who look likely to stick out this year, starting with top recruit Bobby Brink, whose scoring exploits in the USHL were extraordinary. He is joined up front by a trio of drafted players in Mathias Emilio Pettersen, Cole Guttman, and Brett Stapley, in addition to the two aforementioned championship leftovers. Freshman Hank Crone should also lengthen the attack as he comes with solid offensive pedigree from his time in the USHL. I wouldn't put another Frozen Four appearance past the Pioneers.
Drafted Players: G Magnus Chrona (TB, 5th round, 2018), D Slava Demin (Vgk, 4th round, 2018), D Ian Mitchell (Chi, 2nd round, 2017), RW Bobby Brink (Phi, 2nd round, 2019), C Cole Guttman (TB, 6th round, 2017), C Mathias Emilio Pettersen (Cgy, 6th round, 2018), C Brett Stapley (Mtl, 7th round, 2018)
University of Minnesota-Duluth
I don't want to bury the lead, so I'll come right out and state here that Minnesota-Duluth will not be the first three-peat NCAA Ice Hockey champs since the 1951-53 Michigan Wolverines. The ghosts of Reginald Shave and Telesforo Mascarin can rest easy. The back-to-back champs from Duluth were not reliant on a handful of stars, but rather from incredible depth up and down the lineup. Of last year's team, only Mikey Anderson and Riley Tufte have signed NHL deals, and only three other graduates have signed professional contracts, but the departed make up half of UMD's top eight scorers.
Not seeing any change, though, is the Bulldogs' crease, where the extremely consistent Hunter Shepard is back for his senior season. Shepard barely played as a freshman, but took only six combined games off in the past two seasons, with save percentages ranging from .923-.925. Even if his first few games this year were uncharacteristic, you know what you are going to get with him. The blueline is a different story. After Scott Perunovich and Dylan Samberg, two future NHLers, there are a number of question marks. Nick Wolff is giant, but has always had mobility concerns. Matt Anderson (no relation to Mikey or Joey) is now the best Anderson on the Bulldogs, but hasn't shown he is more than a third pairing guy. Same with Hunter Lellig. Undersized Louie Roehl may be the best bet to step up among this crew.
Up front the energetic Cates brothers, Noah and Jackson, are joined by skilled Nick Swaney and a number of strong two way forwards including Cole Koepke, Justin Richards, and Kobe Roth. UMD will need for one of the above to move from solid into a new tier, or for one of their prized recruits, such as Brandon Puricelli, Quinn Olson, or Luke Loheit, to hit the ice skating, so to speak. Another odd point about the UMD forwards is that very few are natural centers, with Richards and Jackson Cates being the only two with any collegiate experience. The Bulldogs will be strong enough defensively to make a sixth consecutive NCAA tournament, and while anything can happen in a one-game playoff tournament, another long spring run would be very unexpected.
Drafted Players: D Scott Perunovich (StL, 2nd round, 2018), D Dylan Samberg (Wpg, 2nd round, 2017), LW Noah Cates (Phi, 5th round, 2017), LW Cole Koepke (TB, 6th round, 2018), RW Luke Loheit (Ott, 7th round, 2018), LW Quinn Olson (Bos, 3rd round, 2019), RW Nick Swaney (Min, 7th round, 2017)
University of Nebraska-Omaha
Since joining NCAA Division I in 1997-98, Nebraska-Omaha has had its moments, chiefly the Frozen Four appearance in 2014-15, and the program has had its share of star talents, but, to borrow an expression from historical baseball, they have more often been a second division team than a challenger for glory. Outside of the aforementioned Frozen Four appearance, the school has only twice appeared in the NCAA tournament, and have finished with a record below .500 more often than not.
This year's roster looks to carry on that fine tradition of unexceptional hockey with some highlights. Starting in the crease, Isaiah Saville, the top netminders in the USHL last season, gives the school potentially its best goaltending in program history. The Vegas draft pick is technically sound and very athletic. Protecting the crease will be a blueline corps not known for puck skills, although Dean Stewart may be underrated and Ryan Jones is off to a hot start as a senior. Then again, as his two goals in three games is equal to everything he has accomplished offensively in his first three years, we are right to remain skeptical. That said, keep an eye on freshman Brandon Scanlin, joining the Mavericks fresh from an AJHL Playoff MVP run with Brooks last spring.
The forwards are a mixed bunch, with a few "what if's" that could move the needle on UNO's season. What if Kevin Conley, who won an NCAA title with Denver as a freshman before transferring is ready to take on a leadership role? What if former USNTDP member Tyler Weiss is ready to play a skill game and not just flash skills while playing a two-way game? What if Zach Jordan can be more consistent and be not just one of the best forwards in Omaha, but in the conference as a whole? He has the size, speed, and drive to make NHL scouts take notice. What if undersized Tristan Keck is saving his best for his senior season, reprising his final year as the MP of the MJHL? The Mavericks should be fun to watch, but there are too many questions to expect them to emerge as conference challengers.
Drafted Players: G Isaiah Saville (Vgk, 5th round, 2019), D Ryan Jones (Pit, 4th round, 2016), D Dean Stewart (Ari, 7th round, 2016), LW Tyler Weiss (Col, 4th round, 2018)
University of North Dakota
After 15 consecutive appearances in the NCAA tournament, and 20 appearances in 21 years, a period in which the university won three national championships and appeared in eight additional Frozen Fours, North Dakota has missed the dance for the last two years. It is officially in a slump. If Head Coach Brad Berry thought that the job would be easy after winning a title in his debut in 2015-16, the subsequent seasons have definitely proven him wrong. And now that the last remnants of the championship season have graduated, the Fighting Hawks are now built entirely through Berry's vision as all of the players on the roster have joined the team knowing he would be the head honcho.
To his credit, the roster has talent and depth at all positions, including many players who have heard their names called out on draft day by NHL teams. The forwards feature three former USNTDP members, although it is hard to state with certainty which players will end the season as "top six" players as most of them have offensive ability that would be wasted on most bottom sixes. On the other hand, among returning forwards, only one, Jordan Kawaguchi, topped 20 points last season, so there will be room for a lot of players to step up this year. Two of the USNTDPers in particular, Grant Mismash and Gavin Hain, will be looked to to provide more offense that they had in the past. Joining them and Kawaguchi are a number of talented recruits, including freshmen Shane Pinto and Harrison Blaisdell as well as Westin Michaud, a top scorer at Colorado College who joins UND as a graduate transfer.
There is actually a pretty good chance that North Dakota's offense will again include hefty contributions from the blueliners, as three of last year's top five scorers were defensemen, all of whom (Jacob Bernard-Docker, Colton Poolman, and Matt Kierstad) are returning. The first of those three was already drafted, while the latter two have some expectations of NHL contracts in the near future. The Fighting Hawks will also expect an increased contribution from Jonny Tychonick, who underwhelmed somewhat as a freshman. The crease will again be manned by a tandem of Adam Scheel and Peter Thome, with Scheel expected to get the bulk of starts. If there is a team that can withstand the inevitable injuries that accompany all hockey seasons, it is North Dakota.
Drafted Players: G Peter Thome (Clb, 6th round, 2016), D Jacob Bernard-Docker (Ott, 1st round, 2018), D Jonny Tychonick (Ott, 2nd round, 2018), LW Collin Adams (NYI, 6th round, 2016), C Harrison Blaisdell (Wpg, 5th round, 2019), F Judd Caulfied (Pit 5th round, 2019), C Gavin Hain (Phi, 6th round, 2018), C/LW Grant Mismash (Nsh, 2nd round, 2017), C Shane Pinto (Ott, 2nd round), C/LW Jasper Weatherby (SJ, 4th round, 2018)
Western Michigan
Despite eight years under the auspices of head coach Andy Murray, and constantly playing with a number of NHL-level talents, Western Michigan has struggled to win with any consistency, making the NCAA tournament only twice during the Murray reign. A big part of that lack of team-wide success has been a general inability to keep the puck out of their own net. Another part can be attributed to injuries. More of which on both momentarily.
About the defense, the Broncos have turned the net over to incoming freshman Brandon Bussi, coming off a strong season for USHL Muskegon. Bussi will be replacing the graduated Trevor Gorsuch, despite former two year starter Ben Blacker still being on the roster. On front of Bussi, Corey Schueneman is gone, but the rest of the blueline corps is back, and they will be supplemented by Ronnie Attard, who blew up the USHL last year with a 30 goal year from the back. Between Attard and Mattias Samuelsson, both big players with strong pedigrees, WMU has the core in place for an improved defense.
Up front, without overlooking the abilities of the likes of Hugh McGing, Josh Passolt, Austin Rueschhoff, and Dawson DiPietro, much will rest with the health of Wade Allison. The senior, who was absolutely electric as an underclassman, struggled with a severe knee injury last year, sitting out a large portion of the season, and playing with significantly recued effectiveness when he could play at all. Despite a slow start to his season (1 point in four games), there is hope that he can return to the level that had the Flyers use a second round pick on him in 2016. A return to full health by Allison could be the difference between the Broncos being competitive, and being in the thick of the NCAA tournament chase.
Drafted Players: D Ronnie Attard (Phi, 3rd round, 2019), D Mattias Samuelsson (Buf, 2nd round, 2018), RW Wade Allison (Phi, 2nd round, 2016), LW Hugh McGing (StL, 5th round, 2018).
NCHC Top Draft Eligible Players
Brandon Scanlin, D, Nebraska-Omaha
Adam Scheel, G, North Dakota
Neither Scanlin nor Scheel are top daft eligible players and both have been passed over twice already. But both have size, some ability, a history or production, and the opportunity to play a key role for their respective teams.
NCHC Undrafted Top Free Agents
Derek Daschke, D, Miami
Colton Poolman, D, North Dakota
Zach Jordan, RW, Nebraska-Omaha
Hunter Shepard, G, Minnesota-Duluth
Nicholas Halloran, RW, Colorado College