After failing to medal in 2013 Canada will look to reclaim hockey supremacy at the World Juniors. Canada had an impressive run of five straight Gold Medals from 2005 to 2009 and a 14 year streak of a medal that ended last year.
A perennial contender, Canada will be led by Tampa Bay Lightning 2012 first round (third overall) pick Jonathan Drouin and 2015 NHL draft eligible Connor McDavid of the Erie Otters in the OHL. Last year Drouin was part of a lethal combination with former teammate Nathan MacKinnon with the Halifax Mooseheads of the QMJHL. Together the duo won the Quebec League Championship and the Memorial Cup, but Drouin has some unfinished business at the World Juniors.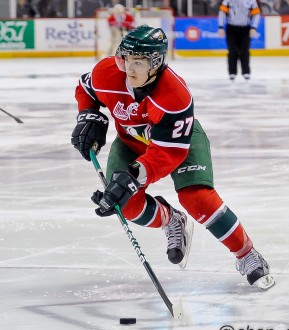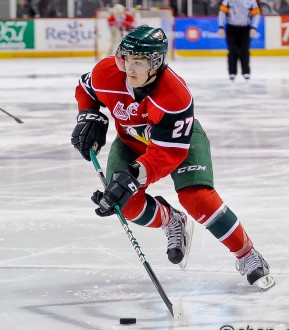 Connor McDavid has fantasy owners planning on tanking next year so they can draft the next Sidney Crosby. McDavid is being labeled by NHL scouts as a generational talent and TSN's Bob McKenzie said that Scouts have said if McDavid were eligible for NHL entry draft as a 15 year old, he would have gone first overall ahead of Nathan MacKinnon. There is no question he will go first overall in 2015. McDavid was granted exceptional status as a 15 year old and early acceptance to the OHL where he was drafted first by the Erie Otters. After leading the league in rookie scoring, he is among league overall leaders in his sophomore season with 50 points in 31 games. Traditionally the World Juniors are dominated by 19 year olds, but look for McDavid to use this tournament as his breakout performance. Everyone has heard of McDavid, but now on the worlds stage everyone will be watching and he will be the topic of discussion at the water cooler over the next few weeks as everyone sees what all the hype is about. The last Canadian player to play for Canada as a 16 year old was Sidney Crosby.
Anthony Mantha will be counted on to score some big goals. Perhaps the most natural goal scorer for Canada since Jordan Eberle, Mantha scored 50 goals last season in the QMJHL and already has 35 goals in 32 games this season. Mantha was drafted by the Detroit Red Wings in the 2013 draft in the first round with the 20th pick. His future fantasy upside is tremendous, but the Red Wings have a tendency to be patient with prospects and take their time developing them in junior and the minors for several seasons. Nicolas Petan is another highly skilled offensive player who was drafted in the second round in 2013 by the Winnipeg Jets. Petan is a playmaker but his diminutive size is a concern for his NHL fantasy upside. If Petan can add some size and muscle to his slight 5'9" 165 pound frame he could have significant upside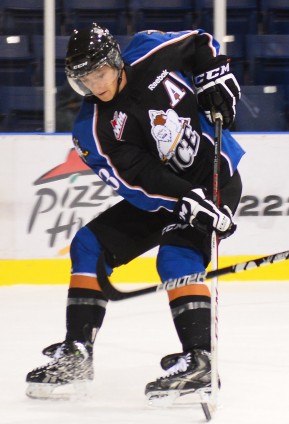 Sam Reinhart is draft eligible for the upcoming 2014 NHL entry draft and is projected to picked first overall by McKeens. Reinhart is an experienced member of Canada's National team as he captained the U18 team as an underage as well as the 2012 Ivan Hlinka where Canada won Gold.
Scott Laughton was the consensus choice as team Captain who is a solid two-way talent selected by the Philadelphia Flyers in the first round of the 2012 draft. He is a future NHL captain. Bo Horvat is another excellent two-way talent that Coach Sutter will love as he plays a Sutter style of hockey. Horvat was drafted in 2013 by the Vancouver Canucks with the first round pick acquired in the Corey Schneider trade. Curtis Lazar is a high energy, fore-checking two-way forward who challenged to make the NHL this season with an impressive training camp with the Ottawa Senators. Lazar has a bright NHL future as he plays a Shane Doan style of game.
Josh Morrissey will anchor the offense from the blue line for Canada. The offensive defenceman was a first round pick of the Winnipeg Jets in 2013. With Tobias Enstrom, Dustin Byfuglien, Zach Bogosian and Jacob Trouba ahead of Morrissey, his NHL debut may be a year or two away, but he will have a fantasy impact when he arrives.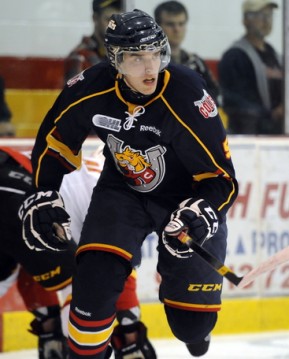 Aaron Ekblad is another 2014 draft eligible player who is projected to be drafted second overall by McKeens. Ekblad was also granted exceptional status to join the OHL as a 15 year old. He is a 17 year old man in every sense as his size, skill and smarts are all mature beyond his years. He even sported the best playoff beard in Barrie's playoff drive in last year's OHL playoffs where the Colts fell short to London. His fantasy upside may be limited as his offense is not his forte. He is a smart, solid all-around defender who can log big minutes.
Griffin Reinhart is the only returning player for Canada on the blue line this year. He joins his brother Sam to form the first brother due for Canada since Freddie and Dougie Hamilton. Reinhart will miss the first three games due to a carryover suspension from the 2013 tournament. Reinhart is a New York Islanders first round pick from 2012 who is similar to Ekblad but perhaps with slightly better offensive upside and fantasy value. Adam Pelech is another 2012 Islanders draft pick who has had his stock rise this season on a vastly improved Erie Otters. Pelech anchors their blue line and logs big minutes in every situation. He is another all-around type who plays a strong physical game adding extra value in multi-category stat leagues.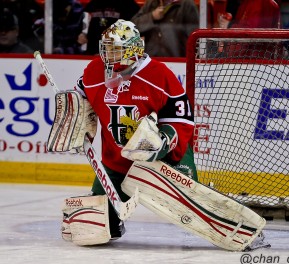 Zach Fucale and Jake Paterson will vie for the starting goalie position. Fucale was part of last years dominant Halifax team winning the QMJHL Championship as well as the memorial Cup, and a Gold for Canada at the Ivan Hlinka Tournament. Fucale was drafted by the Montreal Canadiens in the 2013 draft and has the potential to be a future NHL starting goalie. Paterson started the first two games for Canada and gave way to Fucale for game three. Look for Fucale to get the start for the remainder of the tournament.
Canada's Gold Medal hopes will rely on the offensive contributions from Drouin, McDavid and Mantha as well as the hard hitting Canadian Sutter brand of hockey from Laughton, Horvat and Lazar. The new look Defense will need to be better than last years and Fucale will have to be clutch to win the only missing trophy from his cabinet so far in his career.