West Regional
There are no easy regionals at this level, but the #1 seed who gets to open their tournament against the representative from Atlantic Hockey will have a leg up. St. Cloud State has that matchup as its reward for carrying the top rank nationwide into the tournament. This Minnesota-centered regional also includes the runner up last year (Minnesota-Duluth) and a stealth sleeper in Minnesota State.
Air Force
Although NHL draft pick accumulation is not and should not be the defining factor in determining the strength of various NCAA hockey programs, or even conferences, it is somewhat telling that the Atlantic 10 Conference has only two roster players who are affiliated with an NHL club. The other five conferences (and one independent team) have 185. Air Force, this year's Atlantic 10 Hockey representative does not have either of those players. As a service academy, it is highly unlikely that any of their players are able to pursue professional hockey upon the completion of their collegiate eligibility, although previous Air Force netminder Shane Starrett left school early for a pro contract with Edmonton. The Falcons finished the regular season third in their conference, mostly on the strength of an exemplary defensive game, tying for the fewest goals allowed in the conference, while finishing middle of the pack in goals scored. Their special teams rates skew similarly. Their 13.6% power play success rate is among the worst of all DI NCAA schools, while they finished 11th nationwide (7th among teams in the tournament) in penalty killing, with an 83.5% kill rate. They are also among the smallest teams in the tournament.
Player to watch: Billy Christopoulos, G
With a .920 save percentage placing him 14th nationwide among regular netminders, Christopoulos, a junior, has risen to the occasion when it mattered most. In the last month, including work in the Atlantic 10 tournament, he pitched three shutouts, and surrendered only a single goal on two other occasions, including in the Atlantic 10 championship game against Robert Morris. The North Carolina native spent two years in the USHL and one in the BCHL before joining the Falcons. This is his first year as the Air Force starter. Already 24 years old, his odds of a professional hockey career are slim, but a good performance against number one seed St. Cloud State would be a hell of a way to leave an impression.
Minnesota State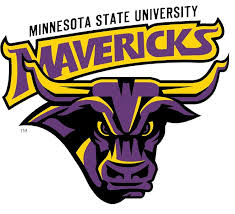 The most consistently strong mid-major school in college hockey, Minnesota State had a fantastic regular season, winning 29 of 39 games from end to end. Had it not been for being upset in the WCHA tournament by Michigan Tech, not only would Minnesota State have vied for a #1 seed, but the conference would have been limited to a single team in the tournament. They are a remarkable possession team, having outshot opponents by an average of 35-22. In other words, both shots taken and shots allowed were second (or tied) across the land. One could argue, and not entirely incorrectly, that it is easy to ring up impressive shot metrics against the likes of Alaska-Fairbanks, and Lake Superior State, but the Mavericks also split the season series against St. Cloud State, swept an early season series against Boston University and outshot Minnesota Duluth 24-15 in a 1-0 loss in late January. Theirs is an older squad (oldest in the tournament) led by a number of outstanding seniors.
Player to watch: C.J. Suess, LW
The only drafted player on Minnesota State's roster, Suess (formerly known as CJ (Clinston) Franklin) was a fifth round pick of the Winnipeg Jets in 2014. Although only 5-11", 190, he plays a power forward's, generally driving the net and providing an all-around agitating presence. He was named a Hobey Baker Award finalist for his work this year, finishing tied for 15th in NCAA scoring. His 22.9% shooting percentage is clearly unsustainable over the long-term, but at this point, he only needs to keep it up for another 4 games. He is unlikely to get that much of a chance, but the Minnesota State offense – and likewise their chances of a run – go through Suess.
St. Cloud State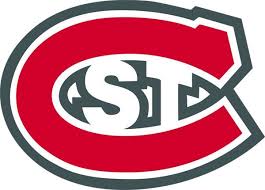 One of the top scoring teams in NCAA hockey, the Huskies were ranked at or near the top throughout the season. Unlike some high-powered teams, St. Cloud State is not run by one dominant line, but rather receives offensive contributions from throughout the lineup. Continuing in the team spirit, even their netminders share duties, although that seems to be at least somewhat due to a mid-season injury to presumptive starter David Hrenak, a 2018 draft candidate, as it was to the generally solid play of his partner Jeremy Smith. If they have a weakness, it is in a subpar penalty kill, near the bottom quartile of tournament teams. On the other hand, their 55.3% success rate on faceoffs was second in the nation, although there is question how valuable that trait is, it certainly did not hurt the Huskies. They have earned their top seed.
Player to watch: Mike Eyssimont, C
While he was not St. Cloud State's leading scorer this year (his 39 points placed him second to Robby Jackson's 42), he is always their most dynamic and dangerous with the puck. Eyssimont's hands are among the best in the collegiate game. He uses them to create chances from nothing for himself, or to set up teammates. He keeps his head up, making it very difficult for defenders to discern whether he intends to shoot or pass. The LA Kings' draft pick (5th round, 2016) also gives a good effort off the puck. A junior, he is likely to be lured to the NHL at the end of his tournament.
Minnesota-Duluth
In a region with four strong defensive teams, all things considered, the Minnesota-Duluth Bulldogs have the tightest defensive structure, having allowed barely more than two goals against per game in perhaps the toughest conference in the NCAA. That said, they are not at all a boring team to watch, as last year's NCAA finalist can score with the best of them and their power play was the sixth most efficient in the sport. Also notable, man to man, they are the heaviest team in the tournament, both literally and figuratively. They have size up and down the roster and top half of the roster players including Riley Tufte, Joey Anderson, and Dylan Samberg all play physical games. The Bulldogs came into the season with some questions in the crease, due to the early signing of Hunter Miska with Arizona, but replacement Hunter Shepard has arguably been even better.
Player to watch: Scott Perunovich, D
Minnesota-Duluth's leading scorer this year was undrafted freshman blueliner Perunovich. A high end scorer in high school in Minnesota, he was ignored in his first draft eligible season thanks to his tiny stature and his defensive flaws. He then went on to Cedar Rapids of the USHL for a season where he was solid, if not spectacular on a poor team. He exploded this year with UMD, and Team USA at the WJC. A very exciting puck rushing defender, he constantly puts defenses back on their heels. He has learned to make up in positioning what he lacks in size. He can be caught out going for a home run option when a safer option may be more advisable. He will not be ignored on draft day for a third time.
Prediction
St. Cloud State should make quick work of Air Force and the Minnesota State Mavericks will out gun the Bulldogs, earning their undrafted players another look in front of scouts in a big game. But only one more look though, as St. Cloud State should walk out of this region into the Frozen Four.
East Regional
The East Regional begins on Friday in Bridgeport, Connecticut. Notre Dame is the cream of this regional with Providence ranked number two and Clarkson third. If any team other than Notre Dame comes out of this Regional, it will be a great surprise.
Clarkson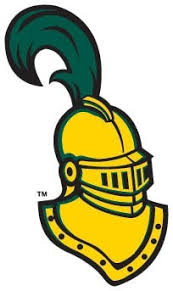 Clarkson finished third in the ECAC. The team had a 14-game win streak this season, but since early February has been much more inconsistent. With a much more balanced roster than in the recent past, Clarkson can play both sides of the puck. It has one of the best defenses in the country, led by seniors Kelly Summers (elected to the ECAC First Team All-League) and Terrance Amorosa (who ran Clarkson's power play). Both are legit NHL prospects, who move the puck quickly out of the back end.
Player to Watch—Sheldon Rempal
A smaller sophomore winger, is Colgate's player to watch. A dynamic scorer, with great hands and excellent vision, Rempal was The Golden Knights' leading scorer this season. Named to the ECAC First Team All-League, Rempal scored the overtime goal against Harvard to get to the ECAC finals last week.  He is a clutch player and must be guarded at all times by Providence on Friday.
Providence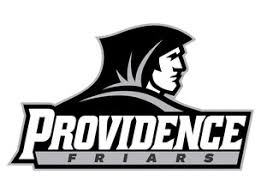 Ranked seven overall in the country, Providence is making its fifth straight regional appearance. The Friars won the National Championship in 2015, but have not come close since. Although not likely to get through this bracket to St. Paul, Providence does have some strong players in Jacob Bryson on the back end (a Hockey East First Team All-Star), Erik Foley and Brian Pinho up front, and Hayden Hawkey in net. The team can pile on points, given the chance, but the Friars will have to convert every offensive opportunity this weekend to overcome Clarkson's incredible defense.
Player to Watch—Erik Foley
The hard charging junior winger, is the team's leading scorer. Named a Hockey East's First Team All-Star, Foley plays well in traffic, takes the body, and is very talented offensively. However, the third-round 2015 selection of the Winnipeg Jets was not very visible in the Hockey East championships. For the Friars to come through this bracket and on to St. Paul, Foley will have to put some numbers on the board.
Michigan Tech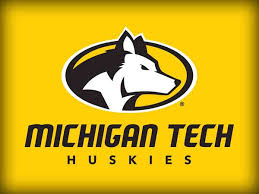 Although Michigan Tech scored their fair share of goals this year (131), the 113 goals they allowed was more than any other team in the tournament barring Penn State. Their hockey is very much a high event style of game, trading possession and shots with their opponents with regularity. Considering how they barely finished above .500 in conference play in the WCHA (12-11-5), it is clear that the Huskies would not have been in the tournament this year were it not for a shock of conference regular season champs Minnesota State in the WCHA tournament, winning the deciding game in overtime by a 2-1 count. While the school was a hockey powerhouse in the 60s and 70s, winning championships in 1962, 1965, and 1975, they have fallen on harder times in recent years, they are having a sort of renaissance. This is their second WCHA tournament championship in a row, and for seniors on the squad, this will be their third NCAA tournament.
Player to watch: Mark Auk, D
Although not one of the Michigan Tech players currently affiliated with an NHL club, Auk parlayed a strong year and a half stint with Cedar Rapids of the USHL into a very good four year run with the Huskies. An offensive blueliner by nature, he has improved his output year over year (from 13 points as a freshman, to 17 to 23 to 31 this year). He began his senior year on fire, with points in his first six games – nine of them, in fact – and stayed strong to the end, scoring a key goal in the second game of the WCHA semi-finals against Minnesota State. He is a very good stickhandler and took on a big role this year with three blueliners graduating to pro hockey last year. More likely to receive an AHL than NHL deal, Auk should be playing for money somewhere next season.
Notre Dame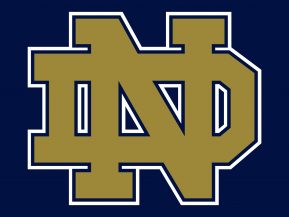 Along with finalists Denver and Minnesota-Duluth, Notre Dame is one of three teams from last year's Frozen Four to be afforded a chance at a return engagement. Despite losing superstar netminder Cal Peterson to the LA Kings' organization, the Fighting Irish settled on a more than capable replacement in Cale Morris and ended up taking home their first ever Big 10 title following a very strong regular season. Behind Morris' mind-boggling .946 save percentage, Notre Dame were nearly impossible to beat. A rock solid blueline crew, led by NHL prospects Andrew Peeke and Dennis Gilbert, played a big part in that. They lost only nine games on the season, although with four losses in their final five games of the regular season, there was some fear that they had hit the wall. They put those fears to rest in the Big10 tournament with a pair of 3-2 victories, first over Penn State and then over Ohio State in overtime for the banner.
Player to watch: Jake Evans, C
Notre Dame's leading scorer by eight points, the Montreal draft pick was arguably better in his senior season than he was as a junior, even though his offensive output dropped by a pair. Wearing the C for the Irish, Evans showed an improved stride, allowing him to push the pace a bit more than he had previously. One of the better playmakers in the collegiate game, he seems to have put a mid-season slump (3 points in 10 games from Dec. 8 through Feb. 3). With two primary assists in the Big10 finale against OSU, he may be primed for a big NCAA tournament to put a pin on his amateur career.
Prediction
Notre Dame against Michigan Tech looks like one of the biggest mismatches on the opening weekend. Stranger things have happened, but do not look for an upset here. Clarkson started the year strong, but cooled off down the stretch. That said, their goaltending gives them a chance against Providence. This game looks like it could be one of those that stretches into multiple overtimes. A mild upset sees the Golden Knights move to the Region final where they lose to Notre Dame.
Midwest Regional
A strong argument could be made that Denver is the to team in this region, but the collegiate rankings see them in 5th, while Ohio State sits ahead by a hair in 4th. ECAC tournament champs Princeton and emerging NCAA powerhouse Penn State round out the Midwest regional, which is taking place in Allentown, Pennsylvania.
Princeton—The Tigers gained entry into this regional after the team winning the ECAC Championship last weekend. Princeton is the only seventh seed to ever win the ECAC's Whitelaw Trophy (and has done it twice now). It is the first time in 9 years that Princeton returns to the NCAA Tournament. A long-shot to come through the Midwest bracket (Princeton has to face powerhouse Ohio State on Saturday afternoon), the Tigers are a team that plays strategic hockey. A team with a lower skill level than some others in the tournament, Princeton plays an excellent positional game, waiting for opportunities. The Tigers put together a seven-game win streak to end the season and hope to repeat their magic this weekend against the top seed in the Regional.
Player to Watch: Ryan Ferland
Princeton will rely on 20 year old freshman goalie Ryan Ferland and junior winger Max Véronneau to pull off another upset. Undrafted freshman netminder Ferland came to Princeton from the NAHL NJ Junior Titans. At 6'0", he is a little undersized for the NHL, but Ferland has good lateral movement and excellent coverage down low. He only allowed one goal in each of the two final ECAC championship games in the week following being named both the ECAC Rookie and Goaltender of the Week.  Véronneau, a playmaking winger who is excellent at creating chances and handling the puck, led the Tigers in scoring this season with 55 points (17 G, 38 A); he has the school record for points and assists in one season. The 22-year-old right handed shot was named first-team All-ECAC Hockey and ranked second in the nation in points per game (1.61) and first in assists per game (1.12).
Ohio State
Although Ohio State was better out of conference than their main Big Ten rivals Notre Dame, the Buckeyes had three fewer wins in-conference than the Irish, and more notably, lost in the Big Ten title game to their rivals in a thrilling match then was only decided in overtime by a 3-2 score. That scoreline was also the typical score for an OSU game, as they scored 121 goals on the season, and allowed 80 in their 38 games. They control play pretty well, coming in seventh nationwide in shots taken, with 1260. Their team game helps their talent level play up, as the team has some offensive powerhouses, but lack the depth of some of their competition at this point. Only five players exceeded 20 points. They will need to score on more than 9.6% of their shots, as was their rate during the season.
Player to watch: Tanner Laczynski, C
The Philadelphia draft pick (6th round, 2016) has come a long way since going undrafted in his first year of eligibility. Not the best skater, Laczynski takes control with his hands and his vision. He has a plan for the puck before it even reaches his stick. The former Team USA WJC participant, the sophomore has improved his balance and lower body strength, allowing him to play more in traffic without any loss of effectiveness. He is also a plus player away from the puck, often trusted by his coaches to defend those one goal leads in the final minute of action. He makes players around him better.
Penn State
One of the top scoring teams in college hockey this year, Penn State's quick success since joining the NCAA in 2012-13 has inspired other non-hockey playing schools to throw their hats (and lots of money) into the rink, including Arizona State and likely Illinois in the near future. This year's team has taken a step back from the 20+ win teams of the last two years, but they are still a team to be taken seriously. They do not have the talent up and down the lineup as some of the other tournament teams, but are coached impeccably. They manage to control games without dynamic action. To wit, their combined 1498 shots on goal was a whopping 130 more shots than the runner up – coincidentally, their game one opponents from Denver.
Player to watch: Denis Smirnov, RW
Drafted by Colorado in the sixth round last year, in his second year of draft eligibility, he has had to prove that his lack of prototype stature would not be an impediment to his offensive game. The Russian native has been playing in North America since he turned 14, and has scored wherever he has played. While his sophomore year (27 points in 29 games) was a down year in comparison to his fantastic freshman showing (47 in 39), he is still easily Penn State's most gifted offensive player. He has a nose for the puck and an active stick. If Penn State can afford him some physical protection – he lacks strength, especially in his upper body – he can create some havoc.
Denver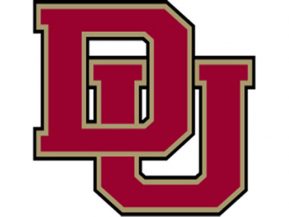 If you come for the king, you better win. The defending champions return this year with many of the same players who led them to the title last year. As for the ones who have moved on, like previous Hobey Baker award winner Will Butcher, the Pioneers have recruited well, and the absences are scarcely felt. In that example, freshman defender Ian Mitchell, a Chicago prospect has proven a very quick study in the NCAA and has ascended to the throne of offensive quarterback. They play a high-event puck controlling style that is both effective and exciting. While they have offensive ability up and down the lineup, their first line, an all-prospect trio including Henrik Borgstrom, Troy Terry and Dylan Gambrell is one of the best lines in the collegiate game.
Player to watch: Henrik Borgstrom, C
A rare first round pick drafted in his second year of eligibility, it is not at all controversial to say that Borgstrom is the most dynamic, offensively gifted forward in the NCAA ranks. His hockey IQ is off the charts. His stickhandling and passing ability are both near elite. When he is on his game, the only way to stop him is to commit a penalty. He regularly makes a highlight reel play out of what looks on its face to be a nothing possession. Many suspected that he would turn pro after winning the title as a freshman. It is fair to say now that he has nothing left to learn about his craft in college. This tournament should be his collegiate swan song.
Prediction
Princeton has surprised many this year and looks to have a few of its players signed to ELCs by NHL clubs. Ohio State, one of the quieter top teams in the tournament is likely strong enough to eke out a narrow victory. On the other end, Penn State, for all of its depth to their offensive game, have enough hole on the back end that Denver should be able to exploit them time and again. In the Regional final, look for the defending champs to book a return trip to the Frozen Four thanks to an unstoppable top line of Borgstrom, Terry, and Gambrell.
Northeast Regional
Perhaps the most competitive regional in the country this year, the Northeast Regional opens in Worcester on Saturday. Any of the four teams that are competing, Cornell, Boston University, Michigan, and Northeastern, could win this bracket without much surprise. All the teams are in the top 13 of last week's college hockey Rankings.
Cornell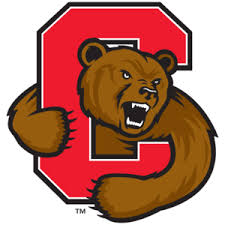 In late January, Cornell rose to the number one overall ranking in the nation for the first time in 15 years. The Big Red had managed 10 straight games without a loss and looked unbeatable. Although Cornell lost to Princeton in the ECAC Championship semis, the team is still considered a top contender for the national title. Ranked third overall in the tournament, Cornell has six players drafted by NHL teams, a Hobey Baker award finalist, and team built on speed and defense. One their toughest games of the year will be on Saturday against Boston University, however. Although the Big Red beat BU earlier in the season, the Terriers are peaking at the right time. It should be a great game.
Player to Watch: Matthew Galajda, G
Freshman goaltender Matthew Galajda is the Ivy League Player of the Year and the Rookie of the Year, as well as a Hobey Baker finalist. The undrafted 20-year-old Galajda was also selected to the All-Ivy League first team, was the ECAC Hockey Rookie of the Year, and Goaltender of the Year as well. There are not enough accolades for the freshman, who led all collegians in GAA and shutouts. The 6'0" netminder is a little undersized for the NHL, but is being watched by every NHL team.
Boston University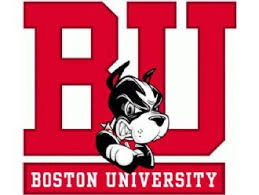 BU is packed with excellent NHL prospects, but did not play up to its potential earlier this year. Currently ranked 13th overall in the country, the Terriers have improved as the season has gone along and recently won the Hockey East title to get into the Regionals in Worcester. The question is, can the team put it all together now? They have the firepower up front in Jordan Greenway, Shane Bowers, and Bobo Carpenter, and an excellent goaltender in Dallas first-round pick Jake Oettinger. This should be BU's year, as several of the top NHL prospects may be gone by next season.
Player to Watch: Jake Oettiniger, G
As Head Coach David Quinn has said, this time of year, it's all about the goaltender. Hockey East tournament MVP Jake Oettinger is the player to watch for the Terriers. The 2017 NHL first-round selection exhibited up and down play early in the season and in the WJCs, but since his return in January, it's been a different netminder between the pipes. The athletic goaltender has very good size, tracks the puck well, and challenges shooters. If he can shut down Cornell, Oettinger will put BU in a great position to return to the Frozen Four.
Northeastern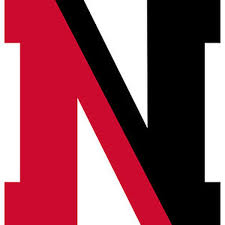 Northeastern is the only university in the tournament with two Hobey Baker award finalists, Adam Gaudette and Dylan Sikura. Don't let the fact that the Huskies lost to Providence College last week fool you into thinking that they will be a pushover for Michigan this weekend. This is a very talented offensive team that can run away with the game at the blink of an eye. Northeastern won the Beanpot over Boston University by a score of 5-2, and just two weeks ago clobbered UMass 7-2. A fast team, with a very high skill level, the Huskies are fun to watch. But they also have a very good D. The question will be can Northeastern's freshman netminder Cayden Primeau continue to play at a very high level when under so much pressure. Primeau performed extremely well at the Beanpot, but it remains to be seen whether he can continue that level of play in the Regionals.
Player to Watch: Adam Gaudette, C
Center Adam Gaudette is not just a Hobey Baker finalist, he was named the Hockey East Player of the Year last week. The Huskies junior leads the country in both points and goals, one of the few players to score 30 goals in a season in the history of the school's hockey program. The Vancouver Canucks prospect was named to the Hockey East's First Team All Star Team, received the Walter Brown Award (for the best American born player in New England hockey) this past week, and was named Beanpot MVP last month. Opposing teams (including Michigan this weekend) must watch Northeastern's alternate captain at all times. He can hurt you anywhere on the ice—Gaudette sees the ice extremely well, is willing to go into traffic, is strong on his skates, and has an excellent release.
Michigan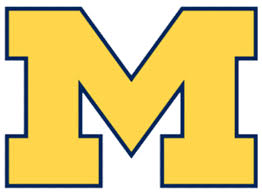 In their first year under new head coach Mel Pearson – the first Wolverines' head coach not named Red Berenson since the 1983-84 season, Michigan played strong, is inconsistent hockey all year, and return to the NCAA tournament following a one year absence. Expect goals a plenty in their games. They are both one of the better offensive teams in the tournament and one of the worst defensive squad as well. Much of the defensive struggles are the result of mediocre goaltending, with a .903 save percentage ahead of only Penn State among the 16 finalists. That said, it might not be so bad, as the numbers are brought down by poor play from Jack LaFontaine, who has played only once since New Years' Day. Current starter Hayden Lavigne has been much more steady. They will be in tough against Northeastern, but will not go down easy.
Player to watch: Cooper Marody, RW
It would have been easy to pick all-world draft eligible Quinn Hughes in this spot (you should definitely watch him!) but Marody is the real engine of the Michigan offense. He recently had his NHL rights traded from Philadelphia, which drafted him in the 6th round in 2015, to Edmonton, and his 46 points in his junior season have more than doubled his output from his first two collegiate years. He is a clever puck handler with a sniper's release. Not the fastest skater, he uses his teammates and deception to get to danger spots. He will need to continue his hot streak to close the year (14 points in his final eight games) to give the Wolverines the chance at a lengthy run.
 Prediction
If there is a prize for most likely #4 over #1 upset, Boston University would win it hands down. That said, the smart money is still on Cornell, with the best defense in the nation, to stifle the Terriers. In the other matchup, two exciting teams face off, but expect the 3rd ranked power play of Northeastern to prove to be the difference against Michigan's PK, which ranked fourth worst in collegiate hockey. Northeastern can carry that play into the region's final and defeat Cornell.
Frozen Four Prediction
If our regional prediction bear out, Notre Dame will play Northeastern, while St. Cloud State will have the chance to avenge a loss in the NCHC finals to Denver. I expect the two returning teams to both fall at this stage, and for Northeastern to break the three year run of NCHC champions in a thrilling final on Minneapolis on April 7.