The WHL is shaping up to be the must-see league for NHL amateur scouts, with at least 15 prospects in the running to be top 50 picks in the 2017 NHL draft, including five viable candidates for the top 15.
Last year only one WHL player went in the top dozen picks, one WHLer was picked in the top 26 and a grand total of seven were selected in the top 50. This season may see five go in the top 15 alone, and it's not a stretch to project that at least 15 are in the mix for the top 50.
One must be cautious with such assertions as players from other leagues always step up and some of the WHLers who look good now may prove to have more warts than what's seen as this time, but without question the crop out west has more quality and depth than last season, starting right at the very top.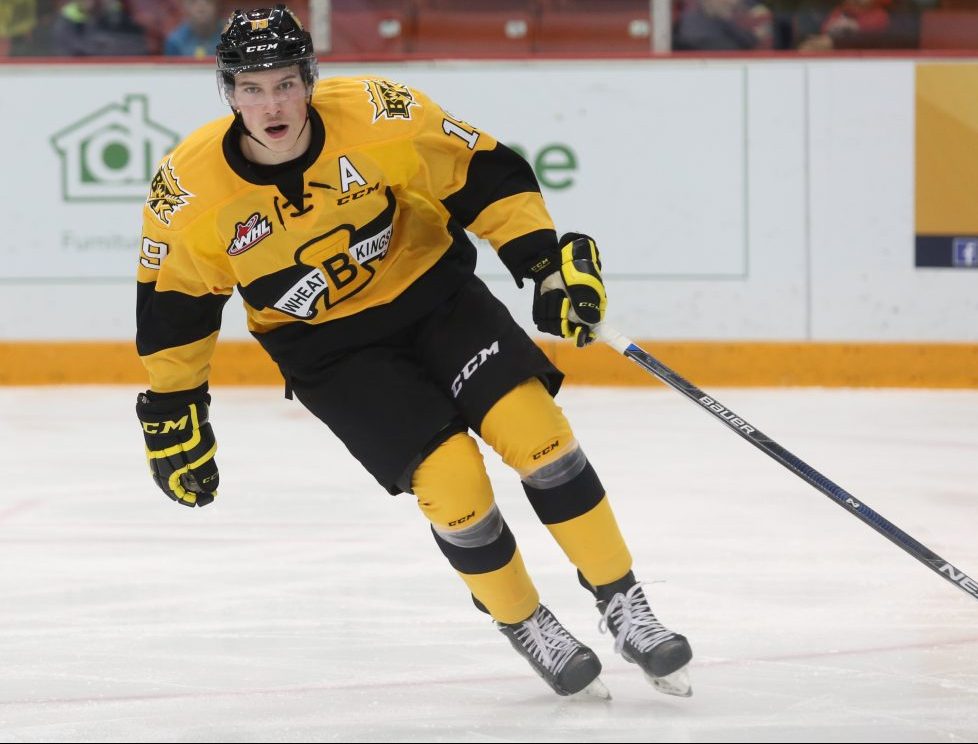 Two centers have captured scouts' attention above all others - Brandon's Nolan Patrick and Tri City's Michael Rasmussen are both legitimate contenders to be selected first overall next June. While Patrick remains sidelined recovering from hernia surgery he remains the top-rated prospect on many lists after collecting 102-points last season as a WHL sophomore. What perhaps was even more impressive was his 30 points in the playoffs in leading Brandon to a Memorial Cup berth, strong evidence that when the competition steps up he's a big-time player. He's a complete center who boasts size, strength, smarts vision, competitiveness, soft hands and a great shot. His skating may be the only thing not considered to be above average but isn't seen as a negative either.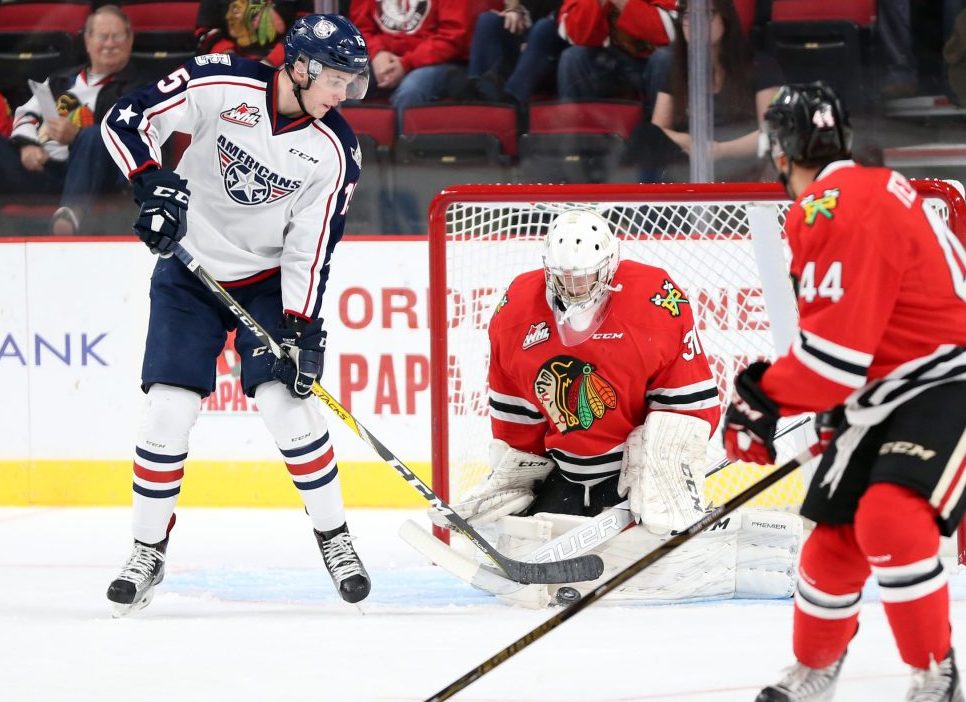 Rasmussen was another youngster that caught scouts' attention last season with his smarts and skills, but he has taken his game to a whole new level, leading all WHL players with 20 goals one-third of the way into the season. The 6-6 center possesses a strong skating stride, smooth hands and a pro release and shot that will allow him to score plenty of goals at the next level. There are now whispers that he may end up being the first player chosen in the draft. A 6-6 center with his goal-scoring abilities are a rare breed indeed. On top of that, he plays a solid two-way game and has superior vision and passing skills as well. Comparisons to Keith Primeau are far from overblown.
Two defenceman and a winger are the other three WHL prospects with a legitimate shot at being top 15 picks, and for us the 6-5 winger in Moose Jaw, Nikita Popugaev, has taken his game to new heights, and will not only likely be the third WHLer chosen, but quite possibly will work himself into the discussion as a top five pick. While he's no Patrik Laine, there are certainly some similarities in their games, including an excellent shot and release that few players in this draft can match. Concerns with his consistency were legitimate last season, but he's been dangerous every game this season for Moose Jaw and in November he has been in on more than 48 per cent of the Moose Jaw offence. A 6-5 forward with his offensive talents cannot be ignored even if some scouts are taking their time in warming up to him.
Kelowna's Cal Foote, son of former NHLer Adam Foote, is just now starting to display the offensive production most expected after his eight goals and 37-point WHL rookie season. Foote has goals in two of his last four games after starting the season without scoring in his first 19 matches. He has seven points in his last six games, and is playing with the confidence that had most thinking he would be a top-end blueliner in the WHL this season. Similar in size to his father, who enjoyed a terrific 20-year NHL career, he will never be compared to him in terms of his aggressive physical play but he brings puck-moving elements to his game that may see him surpass his decorated father in offensive production even if he doesn't project as an elite point-getter at the NHL level. Foote should be a smart, two-way defender with size who can play on a second pairing.
The other defenceman garnering top 15 consideration is 6-2 Finnish blueliner Juuso Valimaki, Rassmussen's roommate in Tri City, who is following up last year's impressive WHL debut with even more offensive dominance after a slow start to the draft year with a subpar performance at the Ivan Hlinka tournament. Valimaki has 26 points in his first 24 games, and even more importantly, has been a solid defender in recent weeks who is not afraid to use his size and strength to curtail opposing forwards. Early in the season Valimaki was gambling too much and getting caught up ice because of it...now he is displaying more patience and caution, yet still picking up his points.